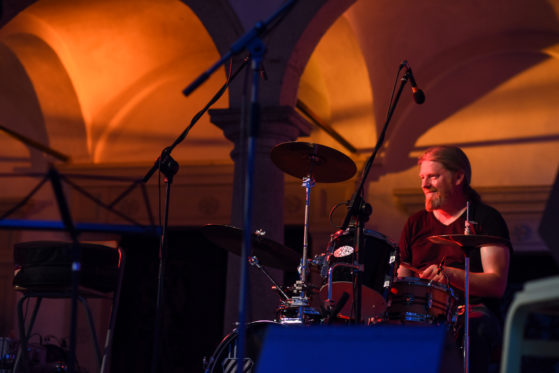 This summers Sliotar tour was a short, but a great one. We got to play some of our favourite celtic and folk festivals, and even some new ones. Coming back from a tour can be a confusing time for artists. Even after a short tour you are looking forward to seeing your loved ones, but a big part of you don't want the tour to end. At the same time as soon as you get back from a tour there is a lot of work that needs to be done. The festival season is a great time for us to get new visual material, photos and video. We have been busy collecting all of the material. This task was even more important for Sliotar this year as we have some great plans, but more on those really soon.
As the dust of the tour settles here in Dublin, we would like to take the time to thank the people who helped us make this summer's tour so great. We'd like to thank all of the wonderful crew behind the Keltska Noc festival for lighting up the starlight Moravian nights year after year and taking such a great care of us. Once again big thanks to Vagon Club for having us and for the wonderful Hakka Muggies for once again organising the night and sharing the stage with us. Zach's pub in Plzen has become a special place for us. We have had some wild shows in the courtyard with people dancing the night away. This time the weather was not on our side and we ended up playing inside the pub. If any of you know Zach's pub, you know there is not too much room inside. But that made for a fantastic intimate night, while the rain washed the night away outside. Thank you Karel and all the staff at Zach's pub once again. Sliotar and Kurim have a long history. We have been playing at the Celtic party night in the courtyard of the old schoolhouse. This time the wonderful Clan Hannigan shared the stage with us. You can read a review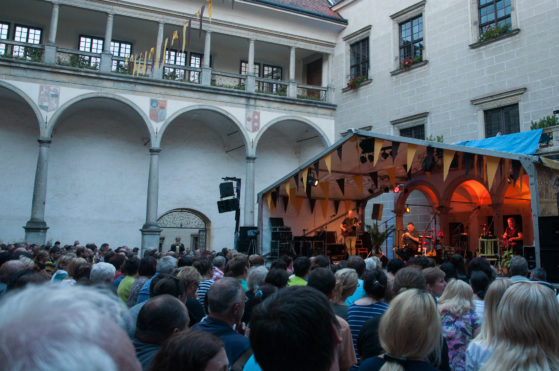 of the show HERE. Bit thank you to all the organisers once again. To our delight we also got an unscheduled show last minute at the Lughnasad in Nasavrky. It was great to see a brand new festival and boy what a festival it was! Big thank you to all the organisers, it was really pleasure to meet you and we hope to see you next year. And then there is Telc. Prázdniny v Telci is a festival that runs over two weeks, and you never want to leave. It is 
hard to imagine a nicer way to finish the tour. Telc is a special place and for us to get to play at the courtyard of t
he castle is something we feel very privileged about. Thank you to Milan and the Kolář familyand all the organisers or a such a wonderful weekend. Last but not least Tomas Somr, our hard working manager. Without his continued hard work we would not be doing today what we do.
But beyond anything else, thank you to everyone of you who came to see us during the 2017 summer tour. Sliotar show is nothing without the audience. It is like two way street, we bring our energy to the stage, but we also need your energy to make it a great night. And you guys brought the energy night after night. Thank you!
On the last day of our tour we had a meeting about Sliotar's plans for the next year, and I can tell you there are some exciting times ahead. If you'd like to be part of our journey, please do sign up to our newsletter HERE.
J.P. from Sliotar