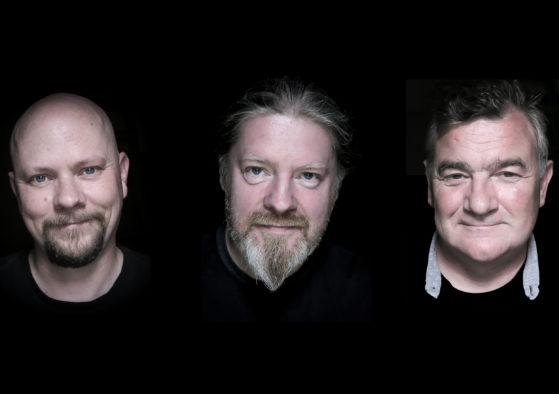 A breakthrough in the Sliotar camp
I'm a big believer in seeing the good in everything before the bad. But this week has been real ups and downs for me. Balancing my work, my shows and trying to make a dent into the Sliotar's new album release todo list has taken its toll. We were still bit blocked by the cover design and the printing options. I had a vision of what the cover package of the album should look like. Unfortunately, the options I was getting here in Ireland just weren't what I had in mind at first. Don't get me wrong; it would have been fine. But at the back of my mind, I'd still be thinking how I wanted it to look like. Luckily though, we had a breakthrough in the Sliotar camp this week.
Music and stories
I know all of this sounds a bit cryptic, so let me explain. The new album, will not only be full of great music, but the package will have 32 pages of stories from the Sliotar past, present and the future. We feel the stories go well with the music. Besides we want to offer as much value as possible for those of you who still buy music in physical form.
Uncle Tom to rescue
But a few days ago Tomas came to the rescue. For those of you who don't know, Tomas somr has been working with Sliotar for the past 15 years. He engineered, mixed and helped us produce the new album. He had been looking into printing options in the Czech Republic. It turns out they can do exactly the cover I had initially in mind. Once again I find myself thanking Tomas. I'm still waiting to get the exact print specifications, but we are nearly there.
Collaboration
Speaking of Tomas, he is working on his own album at the moment. During the week Ray popped over to Denmark to add some Uilleann pipes to Tom's new album. We are big believers in collaborations and helping our friends. So many artists forget to look outside their own projects. What you put out in the universe, will come back tenfold in the future.
Ask
I am still looking for videographer both in Dublin and in the Czech Republic, who would like to collaborate with us on some new videos for the songs from our new album. We really want to promote some talented video artists. It would be great to connect with some great artistic minds. If you can help email us at [email protected]
And I suppose it goes without saying that we are only three weeks away from that special time in the Sliotar calendar when we pack our car and take our Celtic music on the road. Read more about the Sliotar 2018 Summer tour HERE. Keep it Celtic guys!