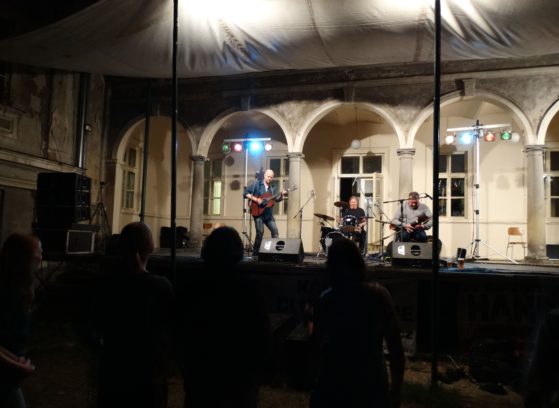 A magical night in Kurim you don't want to miss
The small town of Kurim is about 15min drive outside of Brno. In Kurim there is a small castle, where Sliotar has been lighting up a summer night for years now. This beautiful setting is something special. The stage is built on a stairway at one end of the courtyard. You have trees towering on one side and the church steeple peeking between them. Kurim has a special place in the hearts of the members of Sliotar.
Our Danish Celtic friends Tradish
On the 26th of July 2018, Sliotar will be back in Kurim. We will be sharing the night with our old friends Tradish from Denmark. Tradish has been coming to the Czech Republic for years now. They are a well established and respected performers on the European Celtic music scene. Their music is contemporary, but still much more traditional than what Sliotar would be, so between the two bands we will have a great night of Celtic music.
As mentioned before, Sliotar will have their new album "Voyage" available on the night. This album is our latest and greatest achievement, which we are very proud of.
Remembering Jiří Brabec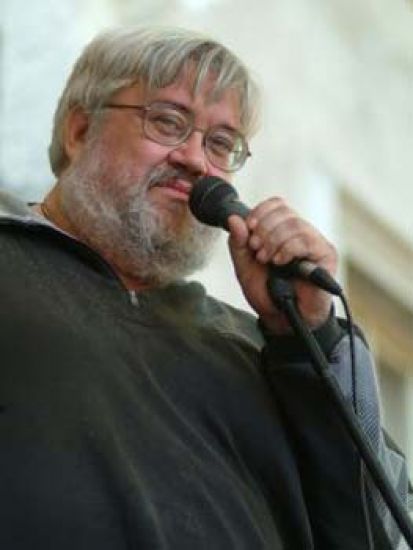 Rain or shine the Kurim shows have always been exceptional ones, but this year we especially want to make this night something special. A few weeks ago we heard the sad news that our dear friend Jiří Brabec had passed away. He was the man who brought Sliotar to Kurim year after year. He was a great supporter of the folk music and a dear friend of Sliotar. Our show on the 26th of July will be our way to say goodbye to Jiří, and we want it to be a magical night in Kurim you don't want to miss. You can check out the details on the Facebook event page HERE.
Boys and girls, don't forget to keep it Celtic!
J.P. Kallio