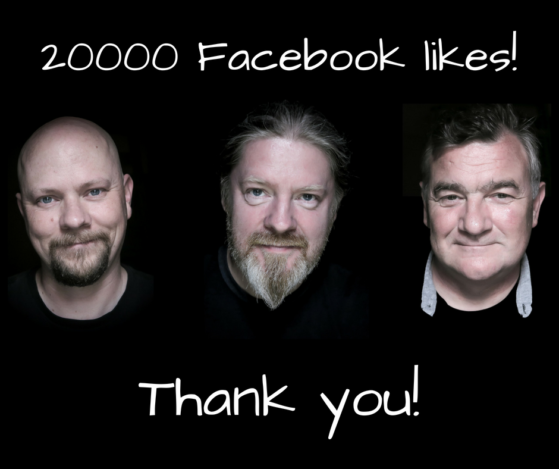 20000 Facebook likes!
Yesterday Sliotar's Facebook page reached 20000 likes! So this little band from Dublin who started in a pub two decades ago got 20000 Facebook likes! Wow. We are completely blown away by your guy's love and support. I know if we look at some of the big bands in the music, this is nothing. In the Celtic music scene, it is starting to be something. For us this is amazing. Thank you.
As a thank you, we wanted to share something new and fresh, but at the same time something we knew you would like. So here is a video we got our hands on thanks to the organisers of the wonderful Prazdniny V Telci festival, where we played last Sunday. So this video is still warm off the oven. The video quality is not the best as it was recorded for streaming the show live, but the sound is not bad at all. And most of all the atmosphere and the feel is there, and that is what Sliotar is all about.

You might know this song. It is the title track from our fourth album Cirque de Sliotar. It is still a great favourite in our live shows. Let us know if you like the video and should we post more of this kind of live videos? Keep it Celtic!
J.P. from Sliotar