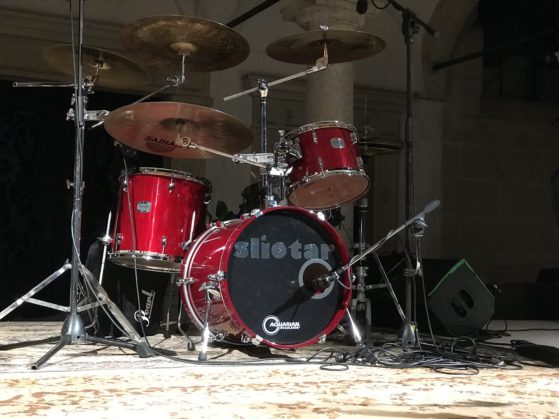 Sliotar Tour Update 3
Wow! What a tour. I am back in the Sliotar headquarters (my small 3 square meter home office) sipping coffee and looking back of the whirlwind that was this summers tour. It is time for the final Sliotar Tour Update 3 from this summers tour.
Lughnasad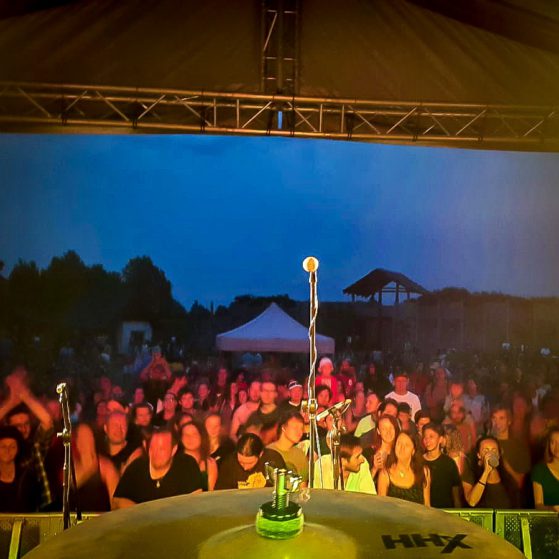 Last when I left you I was just about to head to the festival grounds of the Lughnasad in Nasavrky. It turned out to be a fantastic weekend! The show at the Lughnasad was the only show on the tour that we got some rain. But it did not stop you guys dancing the night away with us at this wonderful Celtic festival. We loved it so much! And once again it was you guys, the audience who made the show for us. We cannot wait for the next time we get to play at this beautiful festival again.
Wonderful thank you to all the organisers at the Lughnasad; you guys made us feel so special. And when we feel special, we play special shows 😉
Prazdniny V Telci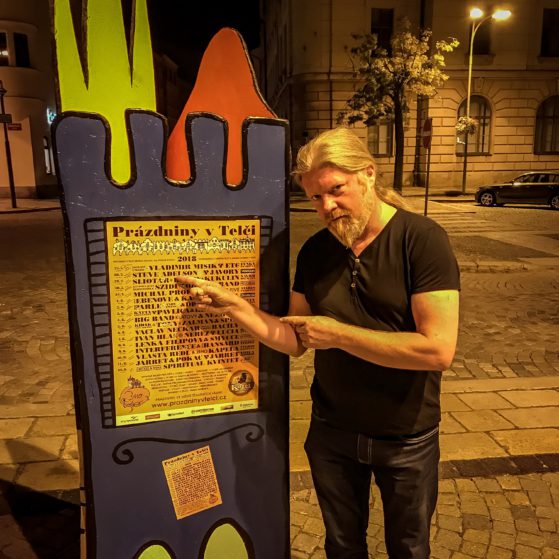 Speaking of special, after Lugnasad it was time to head for Telc. Since the very first time we arrived through the gates of Telc with our old tour bus, Prazdniny V Telci has had a special place in our hearts. In Telc, time stands still, and you forget about the worries of the rest of the world. Milan, his family and all the organisers, run a fantastic festival, which is hard to capture in words. You got to be there, feel it and take it all in. Our show ran into the late hours of Sunday night until we sang the last notes of "I'm not ready." It was somehow perfect, "I'm not ready to leave it all behind just yet" somehow captured how we felt. The tour had been special, having the new album made it even more special, and you guys made it the best!
Thank you!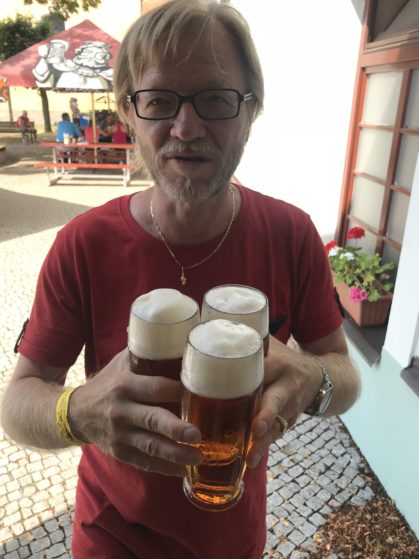 Thank you to Karel and everybody at the Zach's pub, the incredible team of organizers at the Keltska Noc, everyone at the Vagon Klub, and even more so Hakka Muggies for making it happen, all the organizers at the Kurim Castle, the kick-ass team at Lughnasad and our extended family at the Prazdniny V Telci. All of you worked so hard, and we are always in gratitude to you and your work. And last but not least, you guys. If you don't come to the shows, there will be no more shows. It is hard to put an accurate number on it, but we estimated around 4000 of you guys came to see us during the two weeks. It makes us humble and grateful. We can only hope we lived up to your expectations.
Should we ask for your help?
Now as I sit here and write this, I am looking at the workload ahead of me. We need to set up the webshop for the new album, and the website needs some updating. I have hours upon hours of video material to go through, and hundreds of photos to edit. We are getting ready to gear up for the 2019 tour booking, which is going to take a lot of the next three months. I need to make some music videos for the new album tracks… I think I need more coffee.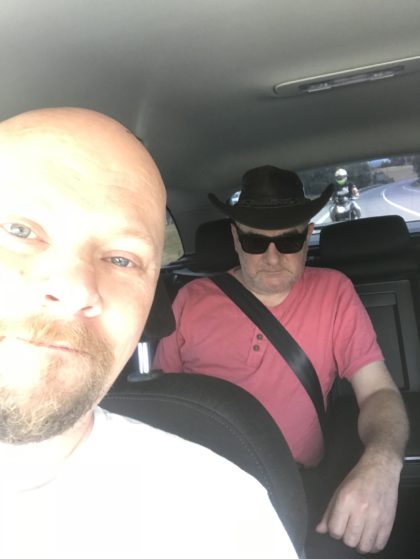 In fact, it is starting to feel like we would need a few helping hands to support us to get everything done. But as you might understand based on the size of my small home office, this would require office space, and all of this would add up to a lot more expenses. I have a good understanding of WordPress and can make some nice websites. But having an expert help us would make our site so much better. I also love editing videos; the only limitation is the hours in a day. Mailing CD's, making T-Shirts, social media… and some booking help would always be welcomed.
As you can see from the above, having a team like that, would not be the cheapest operation, but it would help us grow Sliotar and help us create new opportunities for more tours and more content. So I am asking you guys should we ask for your help? And would you be willing to help us? Maybe we could set up a Patreon campaign? If you don't know what Patreon is, watch this video. 
And I am not trying to make a sad swan song here. The fact is, we barely break even from the tours. I know it looks from the outside when you see us on a big stage that we must be doing well. The truth is, we all need to have other projects and jobs to pay rent and eat. That is why it took us six years to make a new album. I know we are going deep here, but I would like to know if you guys think this would be a good idea. So let us know in the Facebook, Twitter and Instagram comments what you think about it? Would you be willing to help us? Or do you think this is a silly idea and we are asking for too much?
That's all for now. We look forward to hearing your thoughts. Don't forget to keep it Celtic!
J.P. from Sliotar