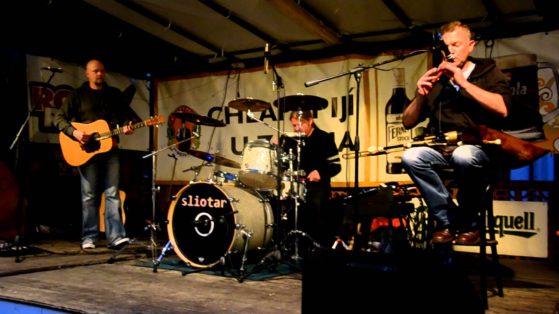 5 top reasons why you should come to see Sliotar in Zach's pub in Plzen
So what are the 5 top reasons why you should come to see Sliotar in Zach's pub in Plzen? Well, let's dig into this 😉 First of all I am ignoring some of the most obvious points here, like the fact that Plzen is a stunningly beautiful town, it is home to some of the best beers in the world, and that Zach's pub is simply a cool place to be. I am looking into the facts that will make the Wednesday the 18th of July 2018 such a magical night.
The surroundings
OK, I know I wasn't going to include Zach's Pub into this… But stay with me, this story goes back a bit. In fact, it goes back to 2012, I think… We had another long drive behind us. It was hot, mid-July afternoon when we pulled off the exit 89 of highway D5 and drove into the beautiful city of Plzen. After our trusty old satnav finally located Zach's Pub, we were in for a surprise. We knew nothing about the venue, and as it was called a "Pub," our expectations were for a hot night in a smokey little bar. But what we found was something completely different! Zach's pub is one of the coolest summer concert venues in any city. It is a courtyard of a block and has a big stage built outdoors. For us, Zach's pub has grown into one of our favourite venues and almost a mini-festival.
Celtic music
Now let me tell you from years of experience, nothing goes better than a summers night, cold beer and Celtic music. There is something about the tribal nature of Celtic music that it just somehow sounds better outdoors. Like it was played by our ancestors by the campfire to pass those long summers nights.
First tour of the show
18th of July in Zach's Pub is the first show of our 2018 summer tour. There is always something magical about the first show. Months of planning, weeks of rehearsing and days of travelling got us to this point. It's like some built up energy is just let loose. Sliotar will be ready to party!
New album
This will be the very first opportunity to get your hands on our brand new CD! The album called "Voyage" is a culmination of a one year of hard work that we finally get to show you guys. We are incredibly proud of it!
Three guys looking to party hard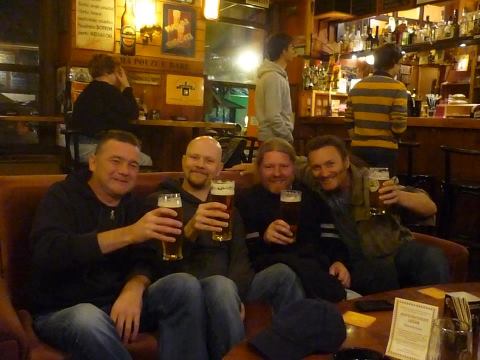 And last but not least. We are three guys who still just want to party hard 😉 the show itself will be about 2 hours, but often we stay back, and the afterparty continues for many more hours. Sliotar's afterparties are the stuff of legends 😉
So as you can see, on the 18th of July 2018, there is no better place to be than the wonderful Zach's Pub. This will be the night! If you would like to make sure you won't miss it, as it will be a busy night, you can preorder your tickets HERE.
In the meantime, don't forget to keep it Celtic!
J.P. from Sliotar