There is no doubt in my mind that podcasts are fast becoming the new radio. So I thought it might be a good idea to round up some of the top 5 Celtic and folk music podcasts out there. These are some great resources if you are hungry to find out some great new Celtic and folk music.
Marc Gunn's Irish and Celtic music podcast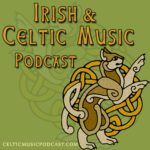 Marc has been an active figure in the Celtic music scene, both as a musician himself as well as a dedicated promoter of quality Celtic and Irish music. Marc's show is a great place for discovering new talent and he is a firm supporter of the independent artists. You might know Sliotar is very proud of being an independent band. On top of it all, Marc is a really great guy. The Irish and Celtic music podcast comes out once a week. It is one of the top music podcasts in iTunes with over 10000 downloads for every show! Check out Marc's podcast HERE
 The Mike Harding Folk Show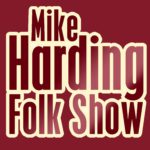 Mike Harding used to have a show on BBC. However the big suits of the corporation decided it did not suit their "business plan." Luckily for the rest of us Mike jumped over to the podcasting world. Mike has a great style to tie in themes and songs in an interesting way, which get you listening to a great mix of both the classics as well as some fresh new artists. Also Mike's stories and insights to the artists and his own experiences are great. Everything combined makes for a one of the finest folk music podcasts. Check it out HERE.
  Folk Cast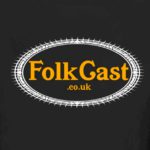 Folk Cast would be something I would call a well established show in the podcasting world. The show first started back in 2006 and the hosts Ken Nicol and Phil Widdows have been pushing out a quality Folk and Celtic music to listeners with their monthly show. The banter between the music is definitely kept on a lighter and entertaining side. Having said that the Folk Cast play a serious role in promoting the UK folk scene. You should check out the show HERE.
  Under the Mason's Apron Folk Show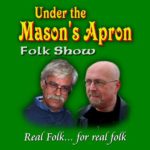 Gramie Dee and Mal Robins are the hosts of a Under the Mason's Apron folk show, which features old and new trad based folk music. This show actually has a bit of a clobal feel to it as Mal is  broadcasting from UK, while Gramie does it from Canada. Nevertheless the music is strongly leaning towards Celtic roots. Both hosts have background playing the music they talk abut. In their own words, real folk for real folk. Check out the show HERE.
  Mostly Folk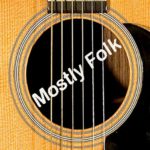 Artie Martello is the host of Mostly Folk podcast that is recorded from his fantastic looking "Man cave" shed in the Catskill Mountains in NY. I'd gladly say that from our list of top 5 Celtic and Folk music podcasts Artie's show probably covers the widest spectrum of music. You will hear Celtic, folk, bluegrass and modern folk. Check out the Mostly Folk podcast HERE.
And that rounds up our list of top 5 Celtic and Folk music podcasts. Hope you guys find one that suits your listening mood. Let us know if you enjoyed the article and would like to see more of these. Happy listening, and don't forget to Keep it Celtic 😉
J.P. from Sliotar