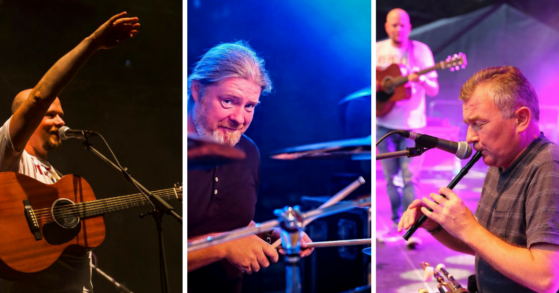 Tonight's the Night
The stars are aligned, the date is set. On Friday the 5th of October our new album "Voyage" will officially be launched. We will be celebrating the occasion we will be performing an Album Launch show on Saturday the 6th of October 2018 in The Porterhouse, in Dublin and you are all invited. More info HERE.
Now on to the best stuff, Music! Here is the first Video form the new album. This is a song called Tonight's the Night. We did explain about the story of the song in the album notes, which you can order right now HERE. But let me just say, this is a song about the connection with us as a band and you the people who come to see us in the live shows.
We filmed the video during several shows on this summers tour. Big thank you goes to the multimedia team in Prazdniny v Telci, Sam Zigo who filmed us during our show at the Lughnasad in Nasavrky, the crew at Keltska Noc and of course or good friend Tomas Somr. The video definitely captures some of the crazy atmospheres from this summers tour.
Our big ask this week is for you guys to share this video as far as wide. The Celtic music community has always been great to us and we trust you guys to help spread the word.
On another note, we are always looking for videographers, YouTubers and DIY filmmakers to collaborate with and particularly we are looking for people to make videos for the tracks on the new album. If you are interested or know someone who would be, email us at [email protected]
Keep it Celtic guys!
J.P. from Sliotar