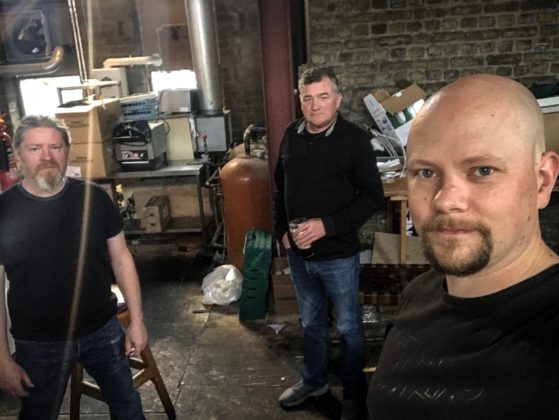 Photo shoot
Yesterday was our four-week countdown for the tour. By now in four weeks time, we will be well on our way. Still so much to do to get everything in order before we go.
Photo Shoot
Yesterday we did a photo shoot for the new album. We have done most of the cover package design, but we needed some recent shots of our silly heads. Time was limited and the opportunities to get the pictures taken were limited. But often pressures like these are the best way to get stuff done. Oh, how motivational of me…
Gighersals
We also played two shows this weekend at our home venue The Porterhouse. Right now every show is chance for us to tighten up the set for the tour. We are very excited for you guys to hear the new material. Not long now boys and girls. If you haven't done so yet, do us a favour and sign up to our Sliotar Clan HERE. Keep it Celtic guys!
J.P. from Sliotar
P.S. That photo on this page is not a take from the photo shoot, just a quick behind the scenes shot on my phone.