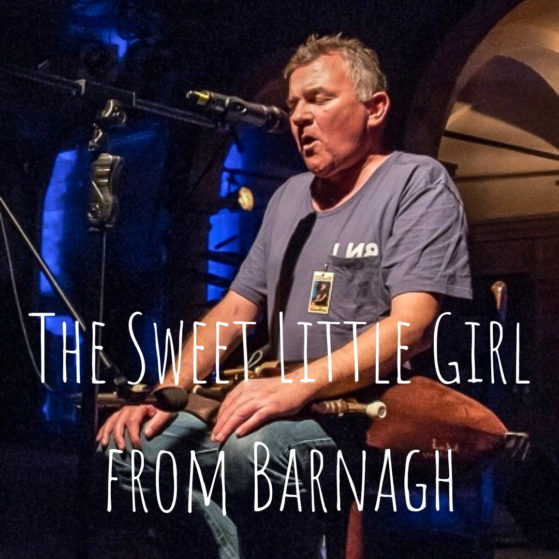 The Sweet Little Girl from Barnagh
 The Sweet Little Girl from Barnagh
The sixth track from our new album "Voyage" is The Sweet Little Girl from Barnagh. Ray brought this song to the studio without us hearing the song. The original idea was to record the song with just Ray's voice, but in the studio, Tomas worked on some ideas, and suddenly the song went in an entirely new direction. We spent some time bouncing files between Denmark and Ireland and the result is what you hear here. We don't know much about the history of the song, but it is definitely as old as the hills. Ray found the song from an old Comhaltas book. I was also able to trace down a handwritten manuscript of the lyrics in UCD's National Folklore Collection.
Barnagh is a small place in Co. Limerick, Ireland, beside the Ballyhoura Mountains.
We also now know that you guys have been listening to it a lot on Spotify! Thank you so much. Ray still does a beautiful acapella version of this song in our live show. Right, that's all for today. Don't forget to keep it Celtic.